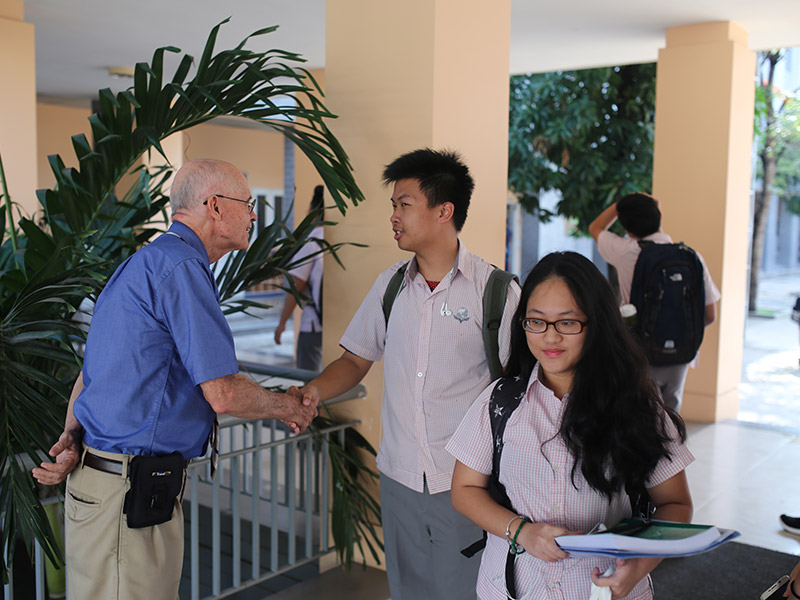 This morning, August 7th, Singapore International School students are eager to start the new school year 2017 – 2018.
After a joyful summer vacation, the students are all enthusiastic and excited in the first day back to school as they catch up with beloved friends and teachers. Lots of jubilant smiles, firm handshakes by parents and teachers, and families taking their kids to school are beautiful moments that have been recorded this morning.
Entering school year 2017 - 2018, SIS wishes all students a new school year full of excitement, passion, achieving excellent results to build a solid foundation to fulfill your future dreams.