Class timetables are scheduled in 45 minute blocks with classes normally commencing at 8:30 a.m. and concluding at 4:15 p.m.
The school day is organized into 11 sessions and scheduled to allow the best use of school facilities.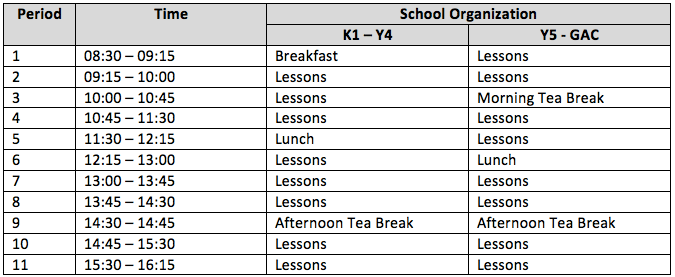 Download class timetables
You can download the class timetables for the current academic year (in PDF format) from our Downloads page.