Singapore International School Vietnam Alumni Association
We are pleased to announce the establishment of the Singapore International School Vietnam Alumni Association (SISVAA).
The Association promotes and fosters mutually beneficial interaction between the alumni and current students, the alumni themselves, and KinderWorld Vietnam.
The Association is an excellent channel for past students to reconnect to fellow graduates and to create a network for sharing information, professional partnering, and the development of employment opportunities.
Current students will also benefit from Association activities and the chance to connect with alumni may assist them in accessing study opportunities across the world.
Contact SIS Vietnam Alumni Association.
Student Destinations
KinderWorld International Group has been delivering the Global Assessment Certificate (GAC) and Cambridge A Levels through its Singapore International Schools for many years. As a result, many past students are now studying in universities around the world.
Past student destinations: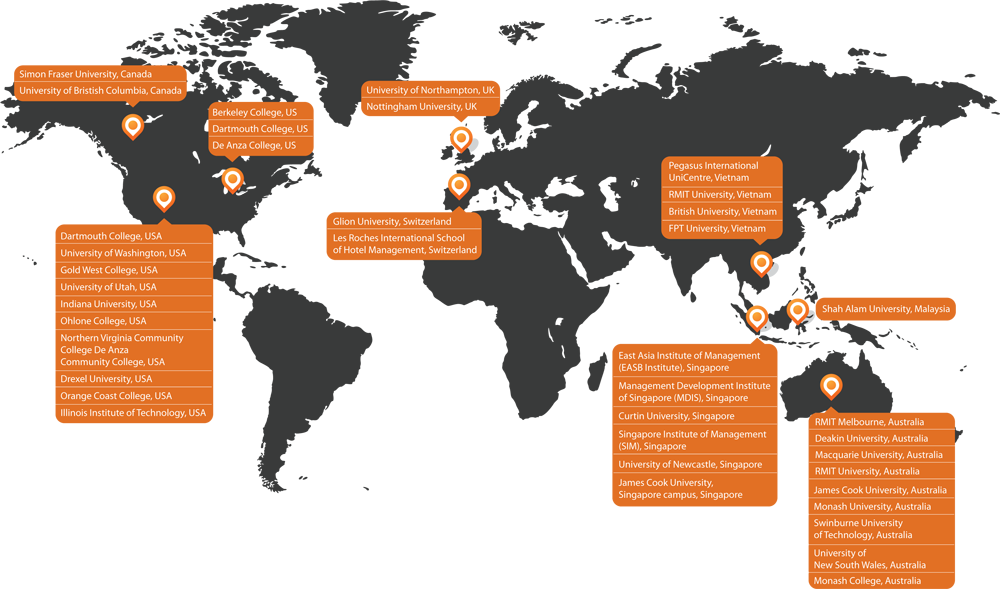 Visit to Alumni Newsletters