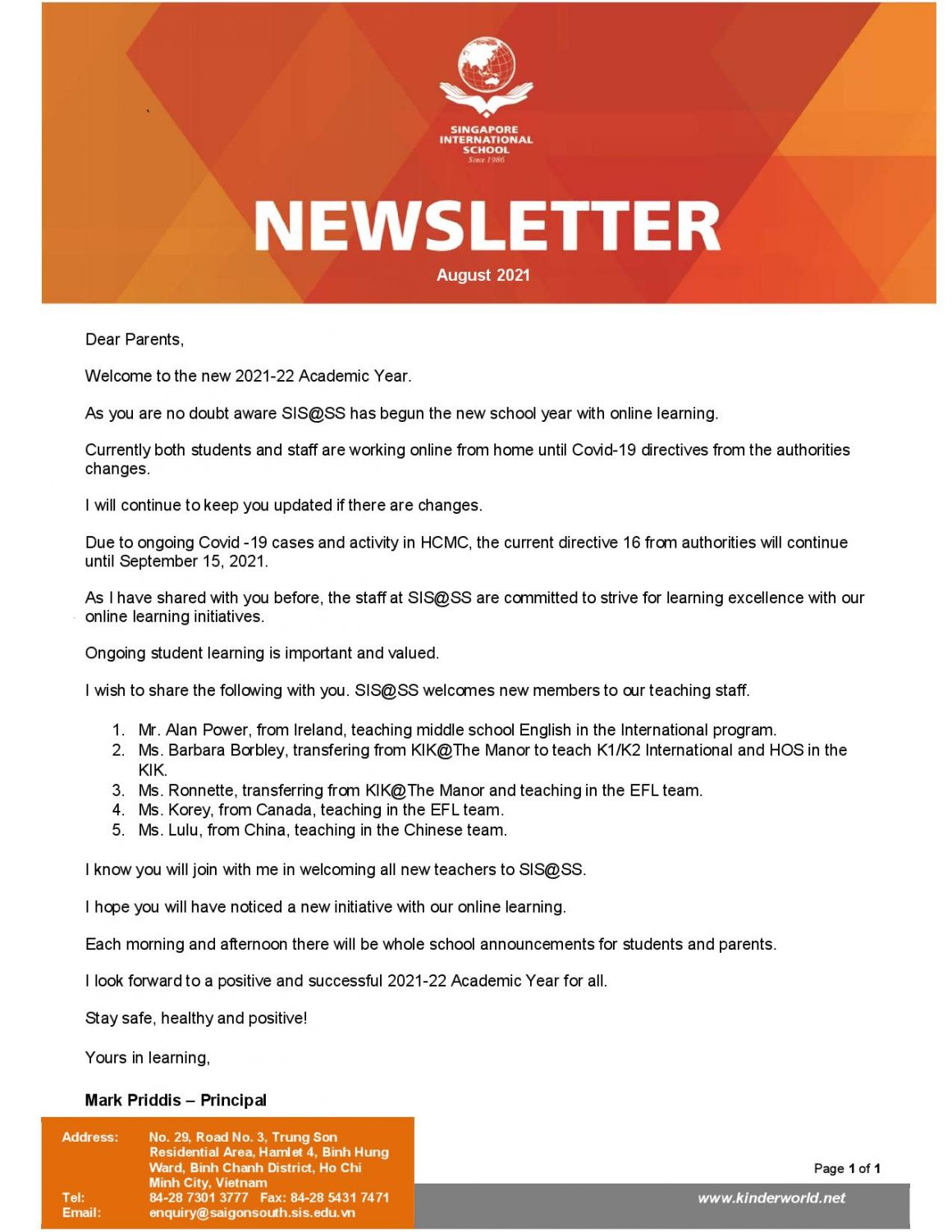 The Newsletters for August 2021 are available for download in both English and Vietnamese. Please click on the respective link to download.
Event highlights for the month of August at Singapore International School @ Saigon South are:
• Principal's News
   Welcome to the new 2021-22 Academic Year
   Welcome all new teachers to SIS@SS
• Saigon South daily newspapers!
SIS@SS – Newsletter (English)
SIS@SS – Newsletter (Vietnamese)